We have great adult supervision and lots of fun, such as games, activities and much more.
Click here for Skate Factory Summer Skate Camp Registration Form
Skate Camp follows Indian River and St. Lucie County School Calendars 
We require all Skate Campers to have their own Skates!
We accept ages 6-12 years only, with age verification. 
    Drop off: 7:30 am  –  9:30am                                     Pick up: 5:30pm
    Daily Rate: $35.00 per camper                                  Weekly Rate: $150.00
 INCLUDES: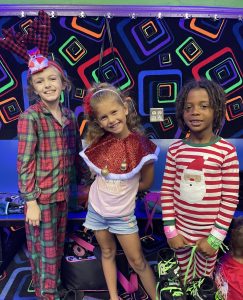 Morning Fun, Games, & Skating from 10-5pm 
Morning & Afternoon Snack: Apples, bananas, oranges, cheese stick, cookies, etc.
Hot Lunch: Choice of Pizza, Chicken Nuggets, (Mon, Wed, Fri) or Hot dogs (Tue & Thurs).
Game Card: New! Campers receive a $5 game card (20 credits) each day at camp!
No Field Trips.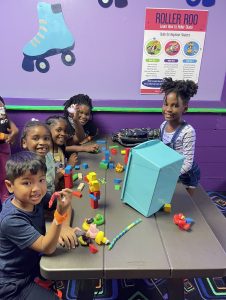 Camp payments are due at DROP-OFF and are Non-Refundable/Non-Transferable.
All payments applied to a calendar week; there will be no carry-over of missed days.
Registration requires completion of our Registration form and payment in cash or credit/debit card only. All participants must complete and submit entire registration regardless of their prior affiliation with our program, to ensure that all relevant information is current and accurate.
**Checks are not accepted for any payment.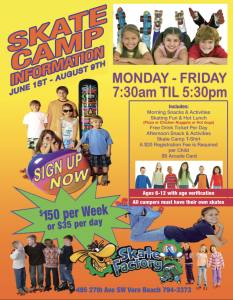 COVID-19 Warning
An inherent risk of exposure to COVID-19 exists in any public place where people are present. COVID-19 is an extremely contagious disease that can lead to severe illness and death. According to the Centers for Disease Control and Prevention, senior citizens and guest with underlying medical conditions are especially vulnerable.
By participating in Skate camp, you voluntarily assume all risks related to exposure to COVID-19.
We reserve the right to refuse admission or registration to any individual.
Skate Factory – Family Entertainment Center, 485 27th Ave SW, Vero Beach FL.