We are so glad you stopped by to visit our Skate Factory Blog! Here at the Skate Factory, we are not a traditional manufacturing facility. Instead, we are in the business of producing and manufacturing fun! How you ask? Through providing a top-notch facility for one of America's favorite past times-roller skating!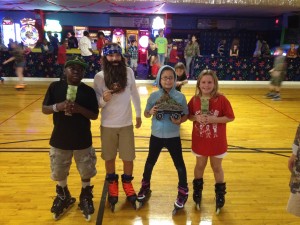 You may be familiar with our Vero Beach location, but we wanted to share more of what you will find on our blog. We will be sharing all things Skate Factory related! Additionally, you will find information about events, news, and tons of other information in the skating world. From birthday parties to corporate events, roller hockey to speed skating, and purchasing skates to renting skates, we've got you covered! As the premier rink in the Sunshine State, we want to make what goes on inside our walls, with our amazing family-friendly environment, is visible for the whole world to see through our blog, website, Facebook page, Google + and Twitter feed.
We encourage you to share your stories, share your pictures at the rink, and of course have a good time skating with us. We not only want to manufacture fun, but memories as well!
Thanks for stopping by and joining us! We are excited about this new adventure. Skate on!