Skates have come a long way!
If you take a quick browse at the pictures on the Roller Skating page for Wikipedia, you can see that skates have evolved quite a bit since they were first invented. Today's skates certainly aren't the skates that they wore in the old days!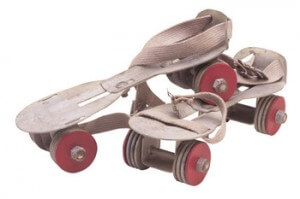 Skates, Skates, and More Skates
While you've probably never seen a pair of  1910 pedaled skates, you may have noticed the skates of another skater at Skate Factory. Maybe something caught your eye and their skates really stuck out to you as they skated by! This led you to make the decision to upgrade your skates or a component of your skates. Perhaps the scenario is different for you. Maybe you've been renting your skates, and you've decided that it is time to invest in a pair of your own. Whatever the reason, if you are in the market for new skates or parts, we've got you covered with our Skate Factory Pro-Shop in Vero Beach.
Pro Shop at Skate Factory
Our Skate Factory Pro Shop is open from 11 am -8 pm Monday through Saturday and from 1 pm – 4 pm on Sunday. We carry a variety of skate products and brands. We have several years of experience that make the service we offer at our Pro Shop nothing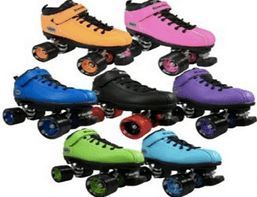 but the best of quality. If you are in the market for the latest and greatest, stop by our Pro Shop today or check out our Pro Shop online. We can help with sizing, upgrades, maintenance, and even fresh looks with a change in your wheel color.
We can answer any questions you have either in person at our Vero Beach rink, by phone or through using the contact form to help keep you roller skating on great skates. Let us know how we can help you and keep you rolling!